Death, the inescapable part of life's cycle, often leaves us speechless and steeped in sorrow. While there is nothing we can do to bring back the one we lost, expressing our heartfelt condolences to friends and family of the deceased and celebrating their life in an appropriate manner can be comforting.
When expressing condolences, our flower arrangements for funeral services can play a vital role in conveying your heartfelt sympathies. Not only are they a token of respect towards the deceased, but also provide comfort and solace to the bereaved family.
Flowers hold profound significance in funeral services, serving as a tangible expression of love, respect, and condolences. They contribute to the warmth and comfort of the environment, helping to soothe the bereaved during their time of grief. Among the various types of floral arrangements, casket sprays, standing wreaths, and sympathy bouquets are commonly used during funerals.
Casket sprays, typically chosen by immediate family members, drape elegantly over the casket, signifying a peaceful rest. Standing wreaths are circular floral arrangements that symbolize eternal life. Sympathy bouquets, usually personal and smaller, are sent by friends and extended family to express their condolences.
Choosing the appropriate flowers and colors is a delicate task. Lilies, roses, and carnations are popular choices due to their symbolic meanings and universal appeal. The color palette should ideally resonate with the departed one's personality or preferences. For instance, white denotes purity and innocence, red symbolizes love and courage, and pink represents love and grace. Thus, a thoughtful selection of flowers and colors can provide a touching tribute to the departed soul, while simultaneously offering comfort and support to the grieving family.
Ordering Funeral Flowers
When ordering funeral flowers, it is advisable to keep in mind the deceased's hobbies or interests. For example, if they were fond of gardening, a wreath featuring wildflowers could be considered an appropriate floral tribute. Similarly, for someone passionate about music, an arrangement of blooms shaped into a musical instrument may be fitting.
Ultimately, flower arrangements for funerals can be a special way to memorialize the life of the departed one. It is important to choose an arrangement that reflects their personality, passions, and interests in a meaningful manner. With careful consideration, a heartfelt selection of flowers can bring warmth and comfort during a difficult time.
At Dee's Florist & Designs, we offer a wide variety of funeral flower arrangements that are uniquely designed to honor the memory of your loved one. Our experienced florists are here to help you select the right floral design for the occasion and provide expert advice on how each type of flower arrangement can be used during a funeral service. From casket sprays to sympathy bouquets, we have something for every budget and preference – all designed with love and care.
No matter what your choice of flower arrangements may be, rest assured that we will deliver the perfect tribute to your beloved on time. We understand how difficult this time can be and are here to make sure you get the most beautiful flowers for your angel in heaven.
We invite you to browse our selection of floral arrangements for funerals and contact us at 561-844-0606 with any questions you may have. We look forward to helping you find the perfect way to express your condolences.
Funeral Flowers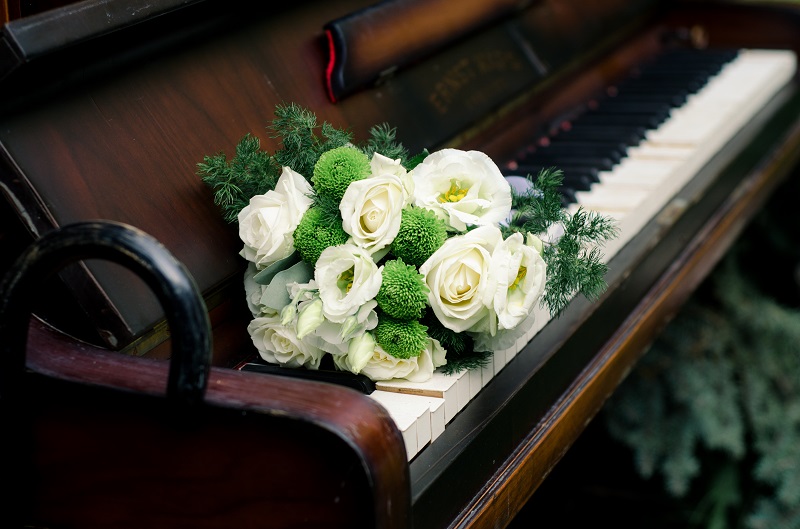 Funeral flowers serve a dual purpose - not only are they a visual expression of love and sympathy, but they also carry a deeper significance. The act of sending flowers is a time-honored tradition that conveys respect for the deceased and provides comfort to the grief-stricken family.
When selecting funeral flowers, the type of flower arrangement and color can carry additional meaning. Floral designs in shades of white typically symbolize innocence and purity. Roses are a traditional choice that represents love, peace, and sympathy. Lilies may also be chosen to represent the soul's ascension into heaven.
At times, family members may choose to have an arrangement of the deceased's favorite flowers in a personalized design that conveys special memories. In some cultures, it is customary to send potted plants as a lasting memorial for the family.
The best way to truly honor the deceased is to select an arrangement of flowers that best conveys the sender's emotions and memories. As a special gesture, it may be meaningful to include a personalized card with heartfelt sentiments for the family.
Why Choose Us?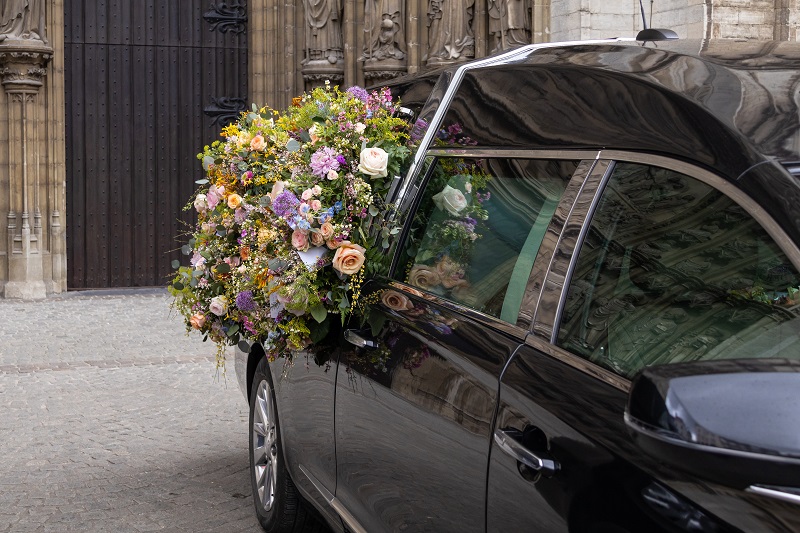 Choose us for your funeral flower arrangements because we understand the importance of expressing heartfelt condolences in moments of sorrow. Our expert florists meticulously design each bouquet, ensuring that each arrangement reflects the respect and sympathy you wish to convey.
We offer a wide selection of flowers, from traditional lilies symbolizing the restored innocence of the soul of the deceased to vibrant roses reflecting your enduring love. Whether you prefer fresh or dried arrangements, each of our bouquets is assembled to offer solace in times of loss. Trust us to help you provide a memorable tribute to loved ones who have passed away.
We understand the delicacy and sensitivity of creating flower arrangements for funeral services. Our attentive team will work closely with you to design a bouquet that expresses your sentiment and appropriately honors the deceased. A single spray, wreath, or casket piece can speak volumes in commemorating those who have passed away. Let us help create an elegant tribute.
At this difficult time, we will take the utmost care in designing your flower arrangement to express your sympathy and offer support for those who are grieving. We know that funerals can be a highly emotional occasion and want to ensure that our selection of sympathy bouquets reflects your heartfelt message of love and respect.