Designing Exotic Floral Arrangements for Beach Weddings
Beach weddings are unique events that can be made even more special and memorable with the addition of exotic floral arrangements. By creating beautiful displays that incorporate vibrant colors and lush greenery, you can create a tropical paradise right by the ocean. With some careful planning and creative thinking, you can bring together all the elements to make your beach wedding truly one-of-a-kind.
When designing an extravagant floral arrangement for a beach wedding, it's important to think about how to complement the natural environment. Choose flowers that come in variations of blues, greens, and oranges to reflect the beauty of the ocean. Consider adding large blooms, such as heliconias and ginger lilies, along with fronds of ferns and palms. For an extra touch of drama, you can include brightly colored birds of paradise or long-stemmed tropical flowers like birds of paradise and orchids.
It's important to take into consideration the logistics when creating a floral arrangement for your beach wedding. To make sure that your display will last throughout the entire event, it's best to work with fresh flowers that have been purchased close to the event date. You should also consider how you will secure the flowers in place if there is wind or sand on the beach. Using sturdy vases with wide rims and anchoring them down with weights can help keep everything in its place during the reception.
When planning out your beach wedding decorations, it's also important to consider the overall aesthetic. To make sure that all your floral arrangements look cohesive, choose a color palette and stick to it. For instance, you may decide on shades of blues and greens for a natural feel or bright oranges and yellows for a more vibrant vibe. Use various textures such as ribbon, tulle, or even seashells throughout the display to add texture and depth. And don't forget about lighting - string lights wrapped around trees can create an enchanting atmosphere for your beach wedding.
At Dee's Florist & Designs, we create stunning floral arrangements that will help bring your beach wedding dreams to life. With our years of experience and expertise, you can rest assured that your event will be nothing short of spectacular. Contact us today to get started!
Floral Arrangements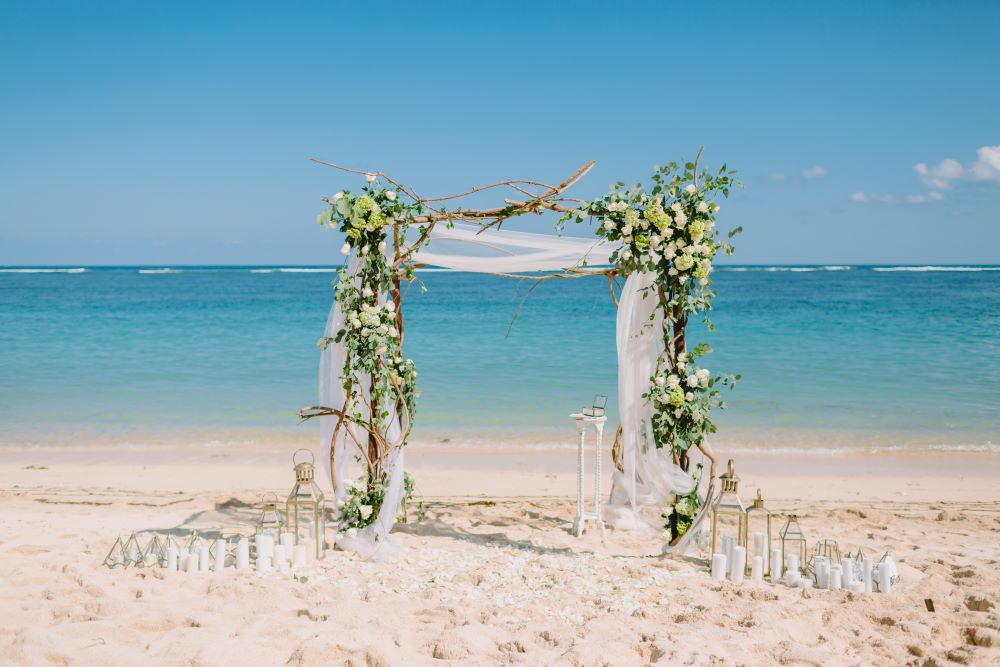 Floral arrangements are a great way to add beauty and color to any room or event. They can be used as centerpieces, table decorations, wall hangings, and much more. With so many different types of flowers available, there is almost always something that will look just right for any occasion. From exotic tropical blooms to traditional roses and daisies, floral arrangements can make a statement. When planning your arrangement, consider the colors you wish to include and their symbolism – each hue has its meaning associated with it. Keep the size of the vase in mind when deciding on the amount of flowers you'll need.
The purpose of the arrangement should also be considered; if you're going for an eye-catching centerpiece, larger blooms are often best. If the arrangement is meant to be more subtle, smaller flowers might be preferable.
We understand that picking the right flowers for an arrangement can be a daunting task. At Dee's Florist & Designs, our experienced team of professionals is committed to helping you make the best selection possible. We use only the freshest blooms and take great care in making sure each arrangement looks its very best before being delivered to you or your recipient. With years of experience, we have the skill and expertise necessary to create stunning arrangements that will truly impress. Give us a call today and let us help you bring beauty and joy into any room with our floral designs!
Why Choose Us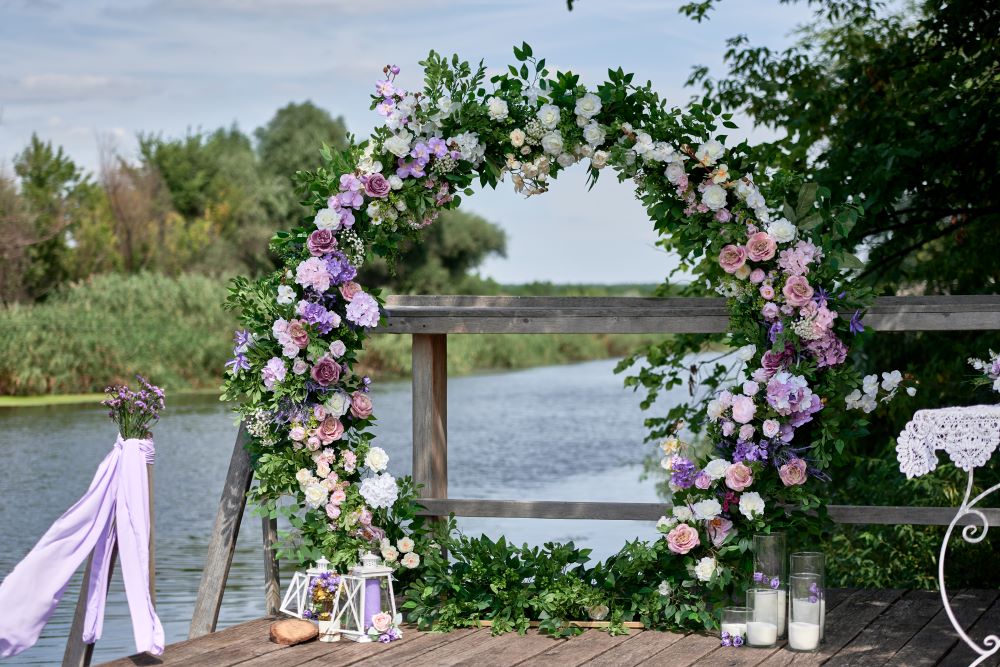 We understand the importance of a picture-perfect wedding day, and we strive to bring your dream beach wedding into reality with our beautiful floral arrangements. Our team not only provides expert advice on which flowers will look best for your special day but also offers creative ideas on how to incorporate them into your ceremony and reception décor. With years of experience in designing exotic floral arrangements, you can trust us to create a unique arrangement that will capture all the beauty and emotion of your special day.
Our passion for flower arranging also extends beyond weddings, as we believe in providing quality floral arrangements for any occasion. From birthdays and anniversaries to graduations and funerals, our team is committed to creating stunning displays that show off the meaning and sentiment behind each event. We have access to a variety of exotic flowers that are perfect for any special day, including orchids, tulips, and roses. Whether you are looking for a single-bloom arrangement or an extravagant display, we can help make your event unforgettable.
Our commitment to providing exceptional customer service is also paramount in everything we do. From the moment you contact us to discuss your ideas, our team will be with you every step of the way throughout your planning process. We will work closely with you to ensure that all of your needs are met and that your floral arrangements exceed imagination. With us, you can rest assured that your beach wedding will go off without a hitch and that it will be remembered for years to come.
For the best in floral design for beach weddings, choose us to create something truly special. With our commitment to quality and passion for flower arranging, you can trust us to make your dream wedding a reality. Contact us today at 561-844-0606 and let's begin planning your perfect beach wedding!