Read Our Blogs To Learn What We Can Offer You!
Flowers for corporate events make an impactful and memorable statement that will leave a lasting impression. Whether it's for a product launch, company anniversary, or other business event, flowers can be used to add a touch of elegance and style. They create an inviting and professional environment. Flowers are the perfect way to set the tone of your event while also adding a touch of elegance and beauty. From small business meetings to large-scale conferences, there are several ways you can incorporate flowers into your corporate event design.
Using floral arrangements in the main gathering area is a great way to provide a welcoming atmosphere for attendees. By selecting appropriate varieties of blooms based on the season, occasion, and décor scheme, you can create an attractive display that will draw attention from guests. Additionally, thoughtful placement around seating areas or serving areas can add dimension and life to otherwise static spaces.
Flowers can also be placed throughout other areas such as conference rooms or reception areas to help create a cohesive design. Incorporating natural elements into your decorations will give guests a sense of luxury and comfort, while also providing an inviting environment for productive conversations.
Finally, make sure to select flowers that are in-season and locally sourced whenever possible. Doing so can help you stay on budget, while also supporting local businesses and reducing your environmental impact. With the proper use of flowers, you can easily create a professional and welcoming ambiance at any corporate event!
Benefits Of Having Floral Arrangements In Your Office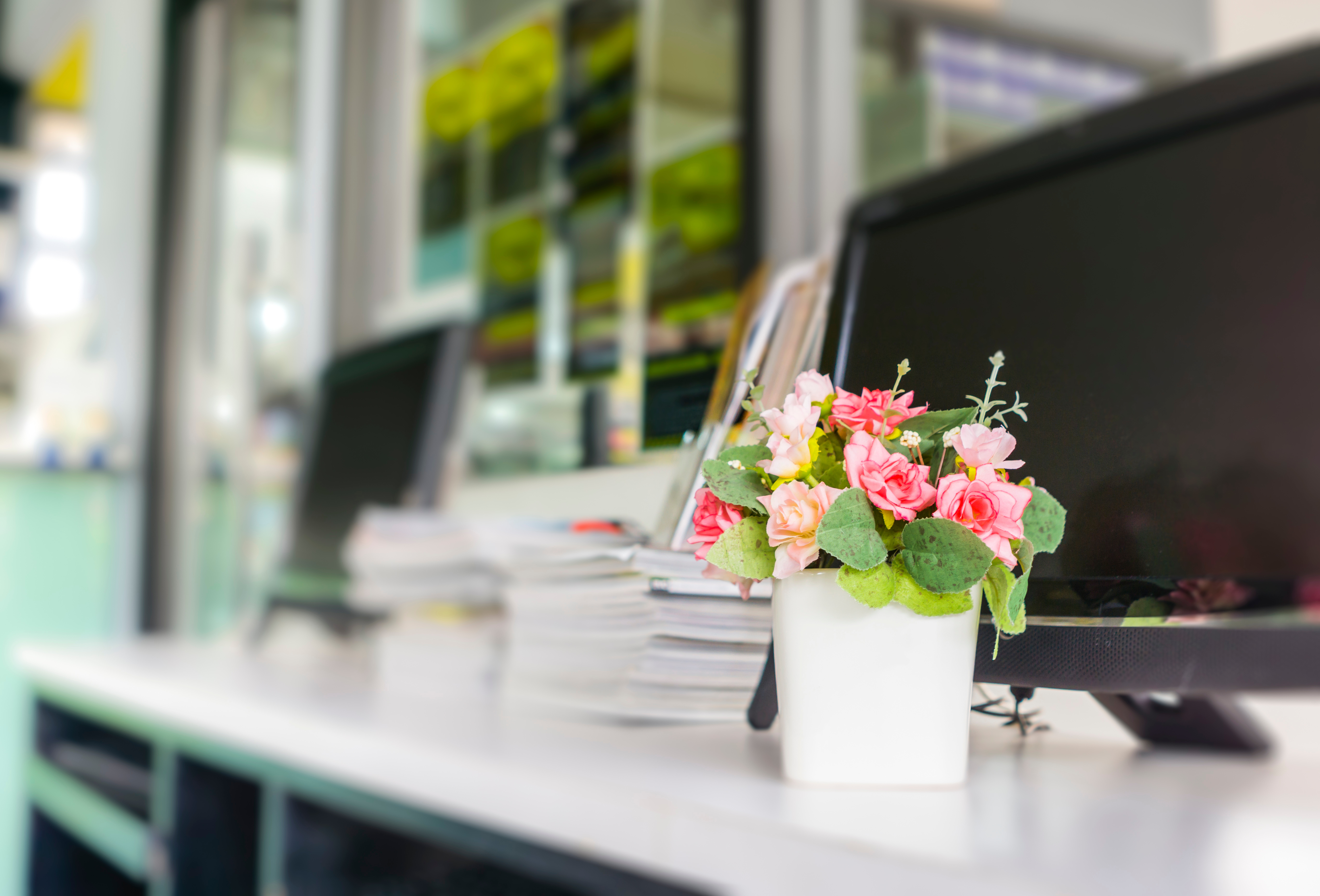 Flowers can make a huge difference in keeping an office looking professional and inviting. Not only do they add brightness and color to the workspace, but flowers can also improve the air quality of the office, create a more calming atmosphere, boost productivity levels, and even reduce employee stress levels. Here are just some of the benefits that come with having floral arrangements in your office:
1. Improved Air Quality: The natural fragrances from flowers can help filter out airborne pollutants and help the air feel fresher and cleaner for everyone working in the office. This means that employees won't have to worry about breathing in stale or unpleasant air as they work throughout their days.
2. Calming Atmosphere: The presence of flowers can help create a calmer and more relaxed atmosphere in the office, which is essential for reducing stress levels and allowing everyone to focus on their tasks better.
3. Boosted Productivity: Studies have shown that having plants or floral arrangements in an office can boost productivity as employees feel more motivated and energized when working around them.
4. Reduced Stress Levels: Lastly, having fresh flowers in the office can help reduce stress levels among workers by bringing some peace and tranquility into the work environment. Not only does this promote healthier physical health but it also helps to keep employee morale high.
Overall, making sure your workspace has plenty of air-purifying floral arrangements is an easy way to make sure everyone feels comfortable and able to work at their best. Not only will this create a healthier environment for your employees, but it will also make the office look more inviting which can be great for impressing any clients who visit. With all of these benefits, there's no reason not to introduce some floral arrangements into your office today!
At Dee's Florist & Designs Inc., we understand all of these benefits and are here to help you create the perfect floral arrangement for your office. Visit us at our website today to see what we have to offer! With a wide selection of flowers, you're sure to find something that will both suit your style and keep your office looking professional. Let us help make your workspace feel more like home with some beautiful floral arrangements!
Why Choose Us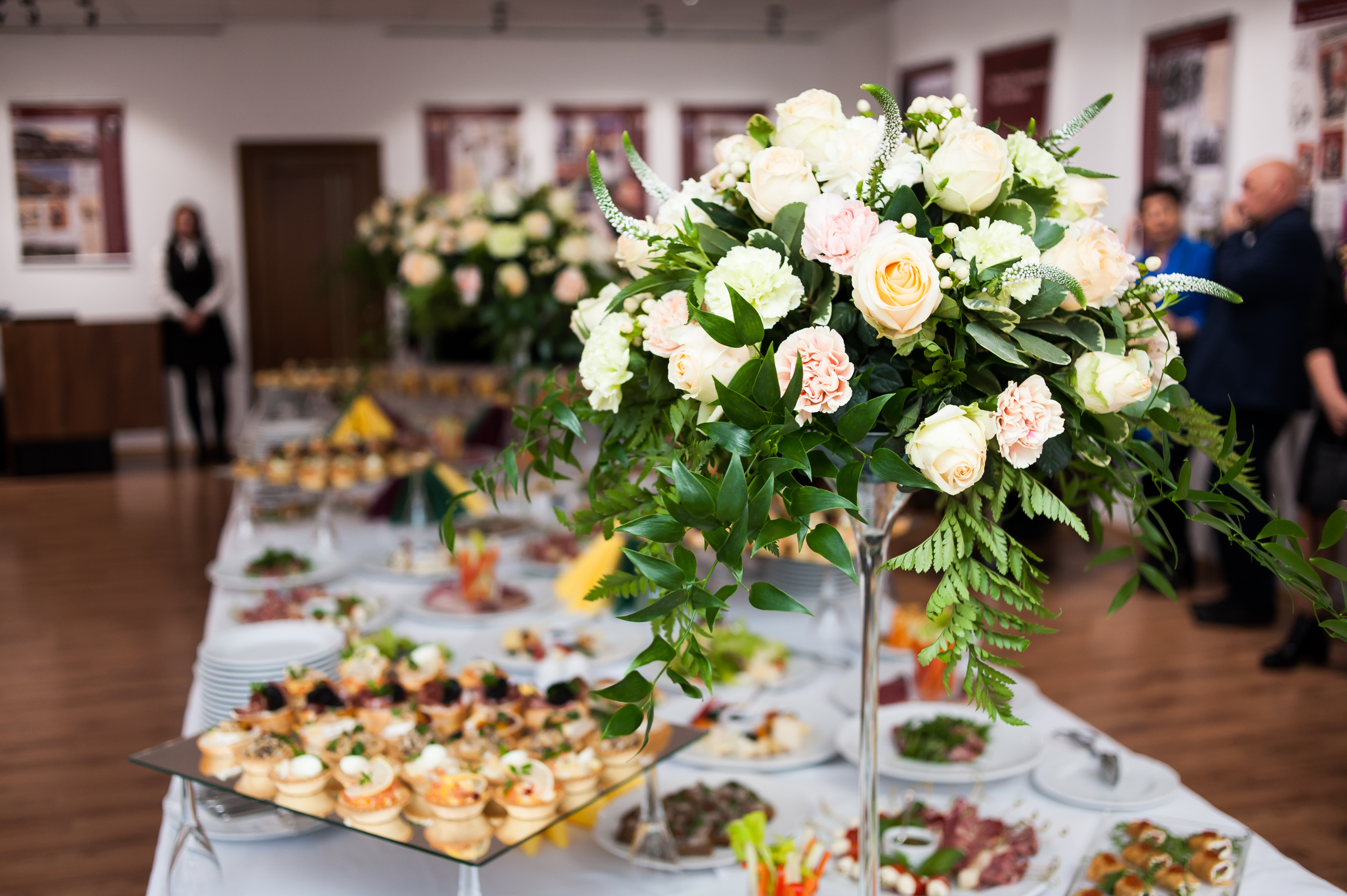 Flowers for corporate events bring a touch of nature to any celebration or gathering. From large corporate events to smaller gatherings. At Dee's Florist & Designs Inc., we understand how important flowers are for corporate events. From making a great first impression to conveying the right brand message, our team of experienced florists will work with you to create the perfect floral arrangements for any event. We strive to provide quality and value through our selection of fresh, beautiful blooms that add an elegant touch to your corporate occasion.
Our highly skilled professionals have years of experience in designing bespoke flower arrangements that stand out from the crowd and bring life to any event. With us as your partner, you can be sure that your corporate event will be just as beautiful as it is memorable. Let us help make your special day even more unforgettable with our exceptional service and stunning flower arrangements for your corporate event. Call us today at 561-844-0606 for more information!