When it comes to a wedding, there is no doubt that flowers will play an important role in the décor. Choosing the right ones can be a daunting task as each flower has its symbolism and meaning. However, with some careful consideration and research, you can find the perfect blooms for your special day. Here are some tips on how to choose the perfect wedding flowers:
1. Set A Budget: Weddings can get expensive so it's important to set a budget for your floral arrangements before you start shopping around. This will help narrow down your choices and ensure that you don't overspend on flowers.
2. Consider Your Venue & Style: The type of venue and overall aesthetic of your wedding can help determine which types of flowers will work best. For example, if you are having a beachfront ceremony, an arrangement featuring tropical blooms may be more appropriate than something more formal.
3. Choose A Color Scheme: After deciding on the venue and style, it's important to choose a color scheme for your flowers. The colors should match or complement the bridesmaid dresses and other decorations in the space. Make sure to take into account any shades of white or ivory when selecting the flowers as these will be the most visible against the bride's dress.
4. Get Creative With Materials: While traditional flower arrangements are always beautiful, you don't have to limit yourself to just flowers. There are a variety of materials you can use to create beautiful floral centerpieces or bouquets, such as foliage, pebbles, feathers, and even crystals.
5. Talk To Our Florist: If you're unsure about which types of flowers will work best for your wedding, don't be afraid to consult with our professional florist. We have plenty of experience in creating unique arrangements that match any style or budget.
6. Consider Seasonality & Availability: Lastly, it is important to consider seasonality when selecting your wedding flowers, as some blooms may not be available at certain times of the year due to weather patterns or other factors.
At Dee's Florist & Designs Inc., we understand the importance of choosing the right flowers for your wedding. We have a wide selection of unique arrangements that are perfect for any style or budget. Contact us today to discuss how we can make your wedding dreams come true!
The Meaning Of Flowers In Your Wedding
Flowers have been used to signify love and passion for centuries. They can be a beautiful addition to your wedding, but the type of flower you choose may have a deeper meaning. Traditionally, different flowers are used for different occasions and each has its unique symbolism.
Roses are one of the most popular flowers for weddings because they symbolize love and beauty. Red roses in particular represent passionate love and desire between partners. White roses are often chosen to indicate purity or new beginnings while pink roses signify elegance, grace, and joy.
Lilies also make popular wedding blooms as they represent innocence, beauty, and chastity. White lilies signify modesty while peach blossoms denote good fortune and longevity in marriage.
Orchids are a great choice for weddings because they represent beauty, strength, and love. Purple orchids signify admiration while white orchids can show respect.
Tulips are often used in weddings to celebrate new beginnings and happiness. Red tulips indicate perfect love while yellow tulips show cheerful thoughts and sunny days ahead.
Finally, daisies are symbols of innocence, purity, and loyalty—all important qualities to demonstrate on your special day. White daisies in particular have the power to convey true devotion between partners.
No matter which type of flower you choose for your wedding day, make sure it's something that has special meaning to you and your partner. The right flowers can make your day even more special and meaningful, so don't forget to choose wisely!
Why Choose Us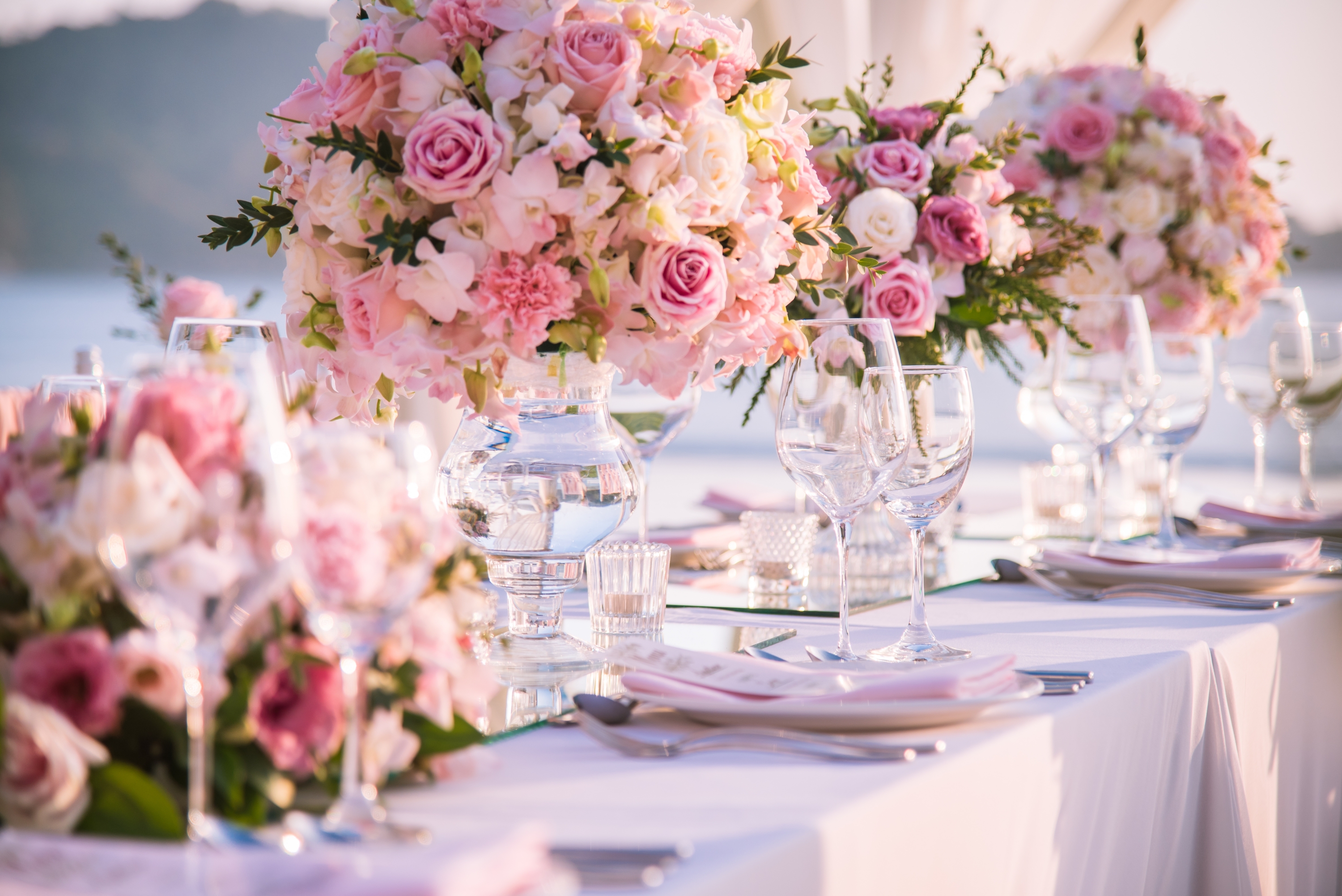 At Dee's Florist & Designs Inc., we understand how important your wedding day is and the role flower arrangements can play in making it a success. Our experienced team of florists has years of experience designing the perfect wedding flowers for any style, theme, or budget. We are passionate about creating unique designs that will perfectly capture the mood and atmosphere of your special day.
We work with you to achieve a vision that fits exactly within your specifications as well as staying within budget. With our vast selection of fresh flowers and creative ideas, we guarantee satisfaction on every order. Whether you're looking for classic elegance or something more modern and bold, we provide solutions suited specifically to your needs.
Our florists are highly trained professionals who take pride in their craftsmanship and go the extra mile in ensuring every detail is attended to. We provide attentive personal service and will guide you through the entire process from beginning to end, making sure that all of your floral needs are met for your special day.
For your convenience, we also offer a wide variety of pre-assembled wedding packages tailored to fit both traditional and modern tastes. Whether you're looking for something simple or extravagant, our experienced florists have something perfect for you. Call us today at 561-844-0606 for more information about our services!