How To Choose The Right Flowers
No matter what the occasion is, flowers can be an appropriate and thoughtful gesture to show your appreciation. From birthdays to anniversaries, funerals to weddings, there are certain flower etiquette rules that you should follow when choosing floral arrangements as gifts. Knowing which types of flowers are right for different occasions will ensure that you make the right impression with your flower delivery.
We understand the importance of flower etiquette here at Dee's Florist & Designs Inc. Whether you need to send condolences, celebrate a special occasion, or express your love, we have the perfect floral arrangement for any occasion. Our expert team of florists is well-versed in every aspect of flower etiquette so that every customer gets exactly what they want when it comes to their flowers. We take pride in making sure customers are sending the right message with the right bouquet!
Wedding Flowers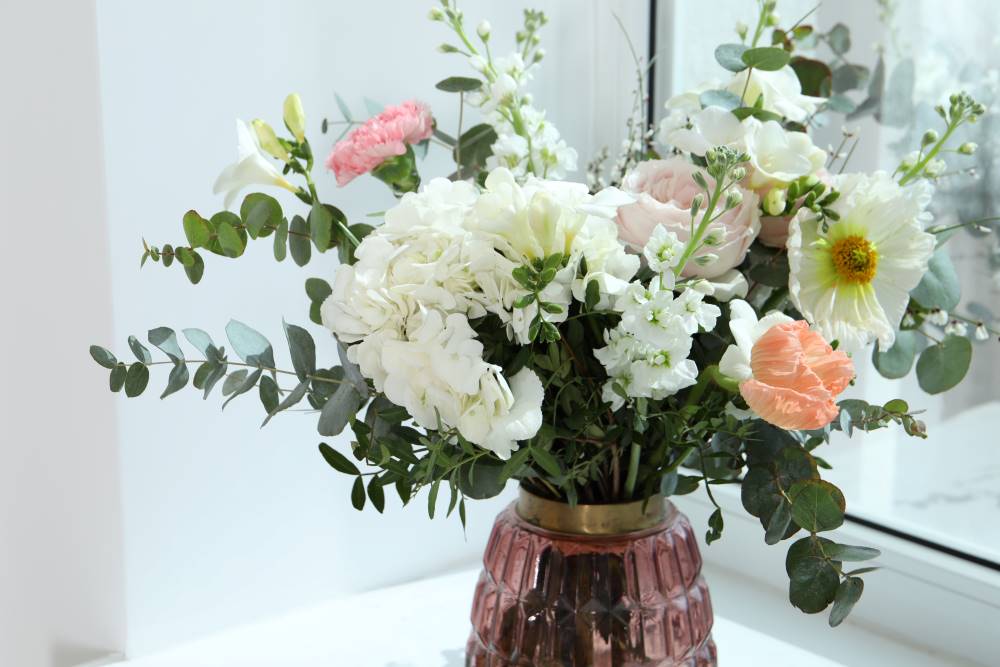 One of the most important things to consider when choosing your wedding flowers is flower etiquette. It's not just about selecting the prettiest bouquets - there are certain traditions and customs to observe that can add a special touch to any ceremony. For instance, white lilies often symbolize true love and devotion, white roses represent joy and beauty. Other popular options include daisies for purity or carnations for luck. Knowing these symbols can help you decide which blooms best honor your special day! You can also consider the season and weather when selecting your flowers.
At Dee's Florist & Designs Inc., we understand the importance of flower etiquette and can help you create arrangements that are both beautiful and meaningful. We offer a wide selection of choices, from traditional to modern, so you'll be sure to find something that fits your style perfectly. Our staff is here to answer any questions you may have about wedding flowers and will work with you every step of the way!
Valentine's Day Flowers
Valentine's Day is the perfect occasion to show your loved one how much you care. Flowers are a timeless gift that never goes out of fashion. Whether you're sending roses, lilies, orchids, tulips, or any other type of flower – there is something special about receiving a fresh bouquet from someone who loves and cares for you. However, it is important to understand the etiquette involved with gifting flowers so as not to offend anyone with what may be considered an inappropriate gesture. For example, red carnations signify romantic love while pink ones denote admiration and white chrysanthemums can express sympathy when given in honor of those no longer living. Knowing the meaning behind different types of blooms will help ensure your Valentine's Day gift is appreciated.
We can help you select the perfect flowers to send on Valentine's Day! With our selection of bouquets, you're sure to find a combination that expresses your love and adoration. Whether you are looking for something modest or extravagant, we have something for everyone! Our service is fast and reliable so you can rest assured that your gift will arrive in time.
Birthday Blooms
When sending birthday blooms, there are some basic flower etiquette guidelines to keep in mind. The first and simplest step is to make sure that the flowers you choose represent the correct sentiment for the occasion. Brightly colored blooms such as gerbera daisies or sunflowers are suitable for a joyous celebration, while deep purples or oranges can be used to express sympathy or condolences.
In addition, it's important to consider which type of bloom will last the longest to ensure that your gift is enjoyed for days after delivery. Long-lasting flowers such as roses, orchids, and chrysanthemums are popular choices for birthdays. Finally, selecting the right size of bouquet is key to making sure your gift reflects the appropriate sentiment. A small bundle of blooms can be sent for a casual acquaintance, while larger arrangements may be more suitable for close family and friends.
We are here to help you navigate flower etiquette and select the perfect blooms for your loved one's special day! Whether you are looking for something traditional or more unique, our experienced florists can help you create the perfect birthday bouquet.
Christmas and Winter Holiday Flowers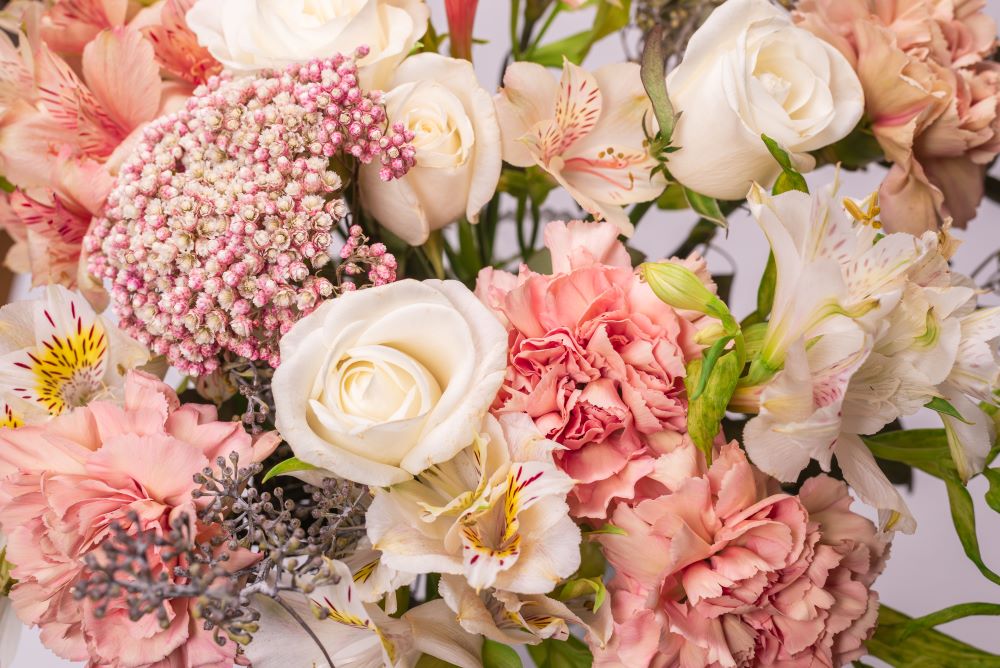 The holidays are a time to celebrate with friends and family, and flowers can set the perfect festive mood. Whether you are looking for something traditional or something more modern, there is an array of Christmas and winter holiday flower arrangements available to decorate your home or office. When selecting holiday flowers it's important to be aware of some basic etiquette.
The type of flower arrangement should reflect the occasion; for instance, poinsettias are classic Christmas blooms whereas snowflakes may be better suited for a winter wonderland-themed event. Additionally, bouquets featuring lilies represent peace while roses signify love—perfect sentiments during any celebration around this time of year!
At Dee's Florist & Designs Inc., we have the perfect selection of holiday flowers to meet your needs. Our experienced floral designers are knowledgeable in flower etiquette and will be more than happy to assist you in finding a bouquet that fits your style and occasion. We also offer same-day delivery for those last-minute events, so there is no need to worry about forgetting someone special on your list this year! Call us today at 561-844-0606 for more information!