Read Our Blogs To Learn What We Can Offer You!
Step 1: Start with a clean vase.
Make sure to thoroughly sanitize the vase you are going to use for your flowers. Bacteria in an unclean vase can cause premature wilting of your blooms, so it is important to keep them as clean as possible. Use warm water and a few drops of mild dish soap to gently scrub the inside and outside of the vase before using it. Rinse it thoroughly and dry it with a clean cloth before adding flowers. This will ensure the freshest and longest-lasting bouquet possible.
Step 2: Cut blooms to fit the vase.
Once you have your vase cleaned, take time to trim each stem of your bouquet so that it can fit nicely in the container. Make sure not to cut them too short! The stems need enough length to allow them to draw up water from the bottom of the vase. A good rule of thumb is to cut stems at an angle and make sure they are about 1-2 inches shorter than the height of the vase.
Step 3: Use fresh water and floral food.
Fill the vase up with fresh, room-temperature water and add a floral food packet. Do not use hot or cold water as this will shock the blooms and cause them to wilt prematurely. Floral foods come with most bouquets but if you don't have one it is ok to skip this step.
Step 4: Change the water regularly.
Make sure to replace the water in your vase every few days, using the same steps described above in Step 3. This will help ensure that your flowers are getting enough nutrients and stay looking their best for as long as possible.
Follow these steps and your bouquet should remain beautiful and fragrant for days! By taking extra care of your flowers, you can enjoy a vibrant and long-lasting display of natural beauty.
Flower Benefits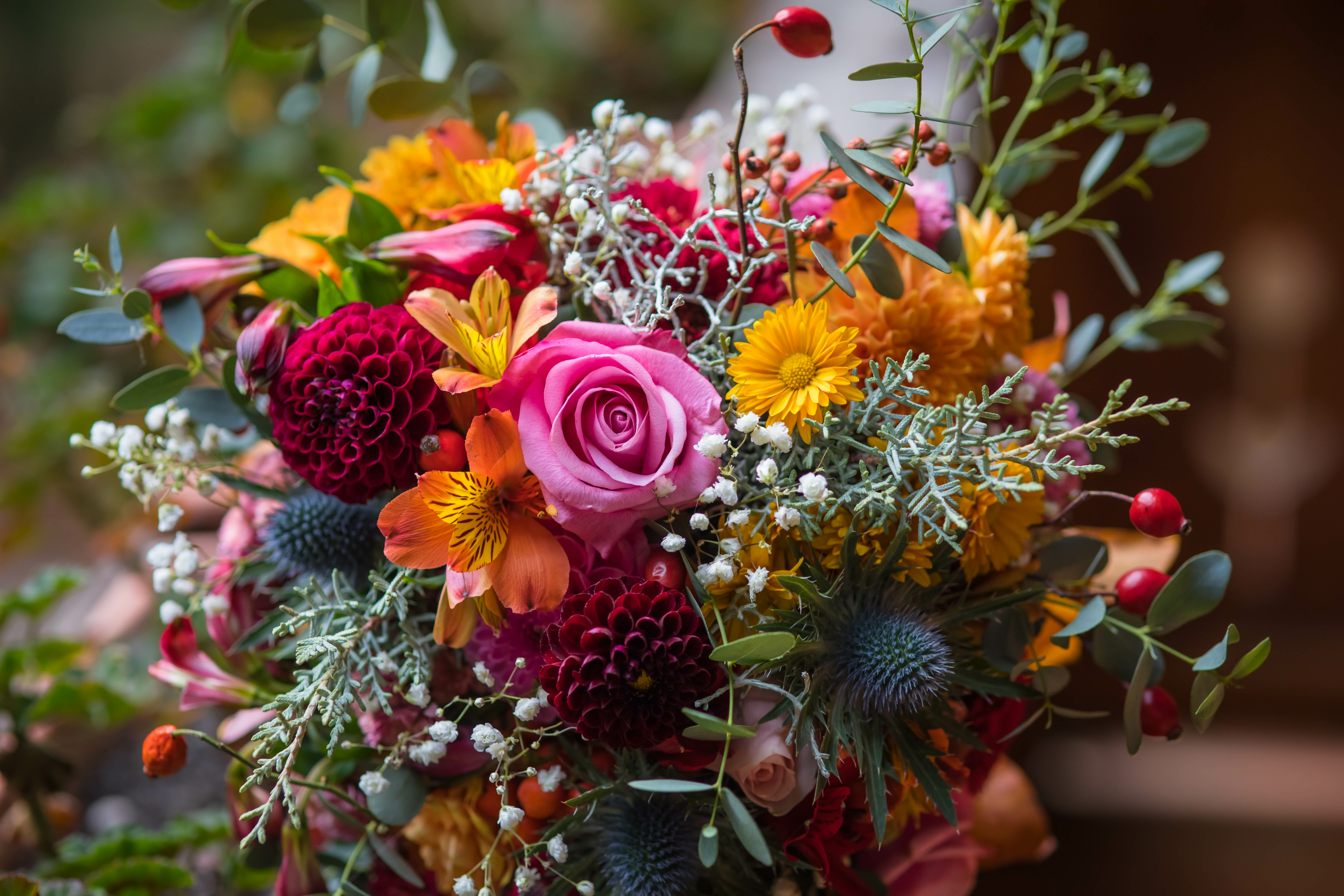 Having fresh flowers in your home or workplace can bring a sense of peace and serenity. They are known to help reduce stress, improve moods, and even boost creativity. Studies have also shown that having fresh flowers around can help purify the air, as well as reduce levels of bacteria in the space. Flowers also have an aesthetic appeal that can brighten up any room and add an element of natural beauty. Fresh flowers provide a pleasant smell that can be pleasing to all who enter the area. The vibrant colors also add a nice touch to any interior design scheme. Furthermore, fresh flowers make excellent gifts for friends and family members, bringing them joy and appreciation with each bouquet.
With so many benefits, it's no wonder why fresh flowers are a great addition to any home or office. Not only can they bring joy and beauty, but also help reduce stress and purify the air around you. So, if you're looking for something to spruce up your space, consider adding some fresh flowers today! You won't regret it.
Bonus: Fresh flowers also make a great gift for any occasion! Whether you're sending a bouquet to brighten someone's day, or just showing your appreciation, fresh flowers can be the perfect way to show that special someone you care. So next time you're looking for a thoughtful gift, consider sending some beautiful blooms! They will surely bring a smile to anyone's face. And don't forget - you can always keep some in your home or office too! Enjoy all the benefits of having fresh flowers around! :)
At Dee's Florist & Designs Inc., we are dedicated to providing you with the freshest, highest-quality flowers on the market. Our team of experts hand-picks each bouquet to bring you beautiful blooms that will last for weeks. With our wide selection of flower varieties and arrangements, you are sure to find something perfect for any occasion or celebration. Let us help make your gift-giving even more special with a fresh flower delivery! We look forward to making your floral dreams a reality soon!
Why Choose Us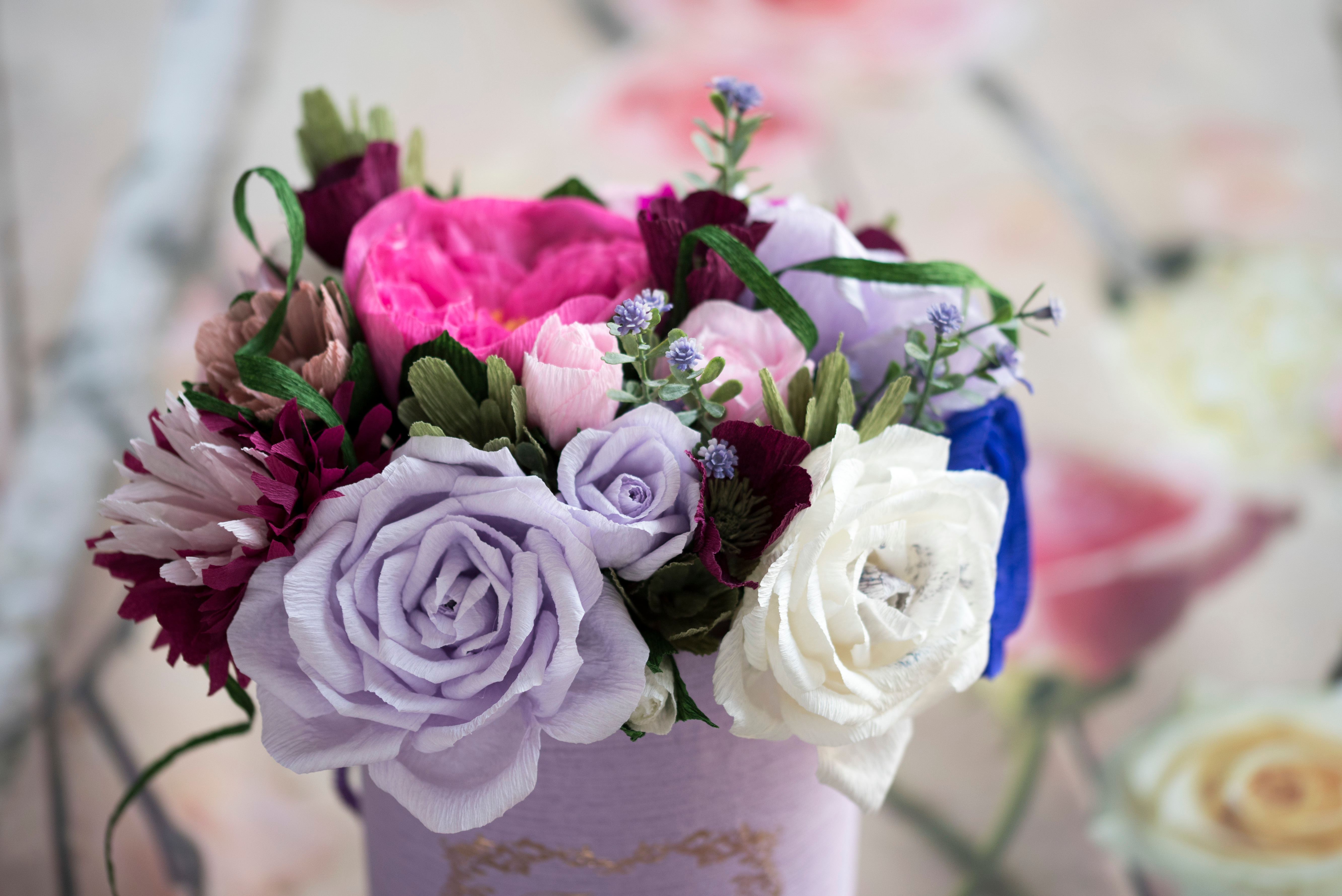 With Dee's Florist & Designs Inc., you can have confidence that your special day will be filled with beauty. Whether it's a wedding bouquet for the bride, a festive centerpiece for a special occasion, or simply an expression of love and appreciation, we will work with you to make sure that every detail is perfect. We understand how important your event is and are passionate about creating something truly unique and memorable. Let us help bring your vision to life with our exquisite selection of flowers!
Our team takes pride in providing superior customer service. We strive to provide helpful advice during every step of the process and ensure that all our customers feel supported throughout their floral journey. Trust us when it comes to making your celebration one-of-a-kind - choose Dee's Florist & Designs Inc. today. Call us today at 561-844-0606 for more information!